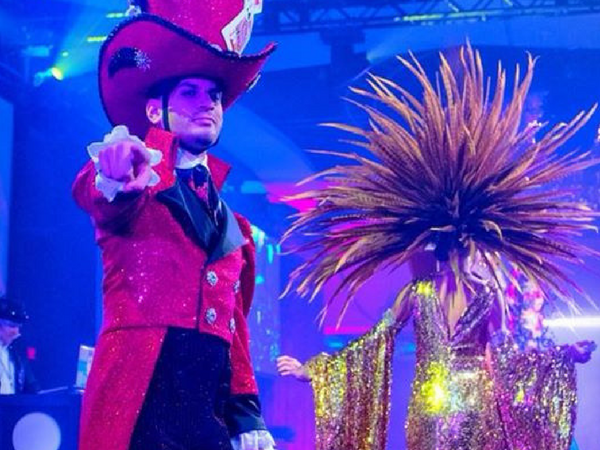 Steampunk themed event at the Headdress Ball 2017
If you live around Orlando, chances are you've heard about the Headdress Ball! Not only did we have the pleasure to attend this great event at the Orlando World Center Marriott, but we also played a video set! This was an absolute pleasure, and definitely a night to remember for all who attended.
To give you a little background: this year's event  theme, was steampunk inspired and entitled: Imaginarium. The evening was all about imagining a world that is filled with joy, without suffering, but rather filled with love and artistry. More importantly, it was about imagining how it would be to love in a world without HIV. During Central Florida's most iconic ball, we discovered and celebrated the power within us to stop the spread of HIV.
Guests were encouraged to wear their own unique headdress or hat in the style of our steampunk theme. And trust us, they pulled out all the stops!
We want to thank all vendors and participants, but most all we'd like to thank the organizers, Hope & Help, for their amazing work raising HIV awareness at this year's ball!
Vendors:
Drew Thomas – Illusionist
Encore creations – Entertainment Event Production Company
​James Jacob Pierri – Auset Gypsy: Tarot Reading & Palmistry
Anti-Gravity Orlando – Acrobats
D Squared Productions – Corporate Events
The Venue – Rental and Performance Art Space
Dance It Studio – Ballroom Dance
Star Studded Productions – Media and Entertainment
Costume Couture – Costume Design
Michael Wanzie – Writer/Producer

Check out some of the awesome moments from the Headdress Ball 2017: